LCD Display 4 Rent
What are LCD and LED Displays
Rent 24, 32, 40, 47, 55, 65, 70, and 80 inch LCD/LED Displays for Trade Shows and Special Events
Rent 42, 50, 58, 61, and 65 inch Plasma Displays for Trade Shows, and Special Events

RENT 1080P 10K DLP Projectors

, screens, Light and Sound reinforcement, Multi Plasma Display Controllers, Plasma and LCD/LED TV Rental Information, LCD Seamless Video Wall, DVD players, and recorders. Laptop and Desktop Computer rentals. Wall, DVD players, and recorders. Laptop and Desktop Computer rentals. iPad Tablets, AJA HD/SDi Components, Tradeshow and Meeting

Audio Visual Equipment Rental List

.

Rentar un exividor de plasma


Save Now Call 503 477 8972 or email or request a

Express LCD Quote Request

Rent LCD/LED Displays Nationwide
Los Angeles Area, San Francisco Area, San Diego, Las Vegas, Phoenix, Houston, New Cork City, Boston,
Washington DC, Orlando, Philadelphia, Portland, Seattle,

Dallas, Atlanta, Chicago, Salt Lake City

More Cities
Rent 17 inch to 80 inch Displays Nationwide Call 866 858 1174
LCD Quote Request

Rent 47" or 55" LED/LCD EzSign Displays


LG EzSign TV is an innovation in digital signage that can entertain while maximizing the impact of your message. Picture in Picture, Horizontal or Vertical Placement, HDMI 1080p
Rent 50 inch Panasonic 1080p 1920x1080 Plasma Displays
HDTV Ready 42 inch, 50 inch, 58 inch, 60-61 inch, 84 inch, 120 inch, Plasma Video Wall, Plasma Stands Rentals
¿Cuál es la diferencia entre LCD y LED
Rent LCD/Led Displays for Live Events, Media Announcements, Stage Sets, Exhibits or Themed Parties, Meetings, Corporate Theater, Promotions, Parties, Awards & Entertainment Events, Public Relations & Industry Press Events, Road Shows, Traveling Galleries , Museums, Film & Television, Sponsorship Presentation, Special Events for all occasions
Rent
iPads
and
Computers
Nationwide
Los Angeles Area, San Francisco Area, San Diego Area, Fresno Area, Las Vegas, Phoenix, New York, Boston, Washington DC,Atlanta, Portland, Seattle, Orlando, Chicago, Dallas, Houston, and Nationwide, Shipped from Portland or Los Angeles
More Cities
We are a full service audio, visual, video, lighting, staging, iPad, and computer rental company. Serving clients nationally, we offer one of the most comprehensive inventories in the industry for small businesses events, conventions, tradeshows, expositions, event planners, training seminars, and live entertainment shows. With the latest in technology from leading manufacturers, we ensure your event will be a total success. Rent Tradeshow
AV Equipment
40, 47, 55, 65, 70, and 80 inch LCD/LED Displays for Trade Shows, and Special Events, If doing a trade show LCD Displays will cost a little more to rent but the drayage cost will be much less because the displays are lighter, brighter with a 1920/1080 picture. Note to use 1080p resolution you must input the same picture quality if you are using a computer with a lower resolution rent a 720p plasma display or LCD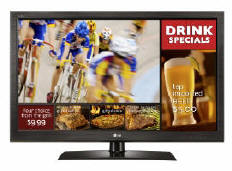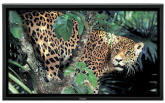 Rent Seamless LCD VideoWalls
The ultra-narrow bezel of the 46" NEC MultiSync X462UN allows for a screen-to-screen distance between two neighboring displays of a mere 7.3mm, a near 450% improvement over NEC's previous generation large-screen displays. Ideal for digital signage and broadcast applications, the display can be deployed in video wall matrices of up to 4x4 (16 displays) for exhibits, creating a total surface area of approximately 60m². The barely discernable transition gap between displays ensures a homogenous picture across the matrix. 720 P

shown is a 3x3 or 121 in wide x 68 in tall 138 Diagonal
2x2 is 92 inch Diagonal

Stop Traffic

Rent Seamless Plasma VideoWalls
Adds impact to your information.
HDTV Monitor: Seamless Multi PDP lets you take advantage of the superior picture quality available from today's most advances media. You can connect component video (Y, Pb/Cb, Pr/Cr) inputs to the unit and view digital TV broadcasts in either HDTV(1080i or 720p), EDTV(480p) or SDTV(480i) formats. The 1706x960 resolution of the Orion PK-8401 NeoDigm 84" plasma display fully reproduces high-definition picture from 720p HDTV signals
84 Inch and 120 inch NEC or Panasonic large screen video wall displays add impact to your information.
Use four PX42VP4's and the required wall mount for a huge display area of nearly 3000 square inches! That is a lot of viewing power. Add impact by running one source over the entire 84" display to capture your audience's attention. The PlasmaSync 84VP4 has an outstanding image quality of 1706x960 native resolution and a viewing angle up to 160° With the 84VP4's sophisticated timer/source programmability feature, the ability to control and customize your presentation is endless. With broad source compatibility from video to HD to RGB and the signal loop-out capability, sources can easily be looped from one monitor to the next for a customized presentation. Ask about our new 10 x 6 foot (120.3 inch x 72 inch) NEC plasma wall using a total of nine (9) 42 inch plasma displays. set 3x3
Same space but twice the view.....Dual Plasma Displays

To the right, our standard dual post floor stand designed to be used with 2 plasma displays. The dual 2" chrome posts allow for height adjustability with (average is 5 ft. in height center . Takes up the same space within your booth but you get twice the information and product views displayed. Optional flat accessory shelf installed above or below the display in a front or rear-facing mode for DVD player or laptop computer.
40, 42, 47, 50, 55, and 58 inch only. Use box truss for larger displays
58 inch Panasonic TH-58PH10UK 50 inch Plasma
The large size, flexibility, and incredible image quality of our TH-58PH10UKA make it a perfect fit for Exhibitors at trade shows, Sprcial events, sporting events, and training facilities. Plus, when used with our optional rolling stand (TY-ST58PF10) our 58" plasma is easy to transport from room to room, making it ideal for mobile classroom applications. Its 58" screen-size is also a great fit for mid-size conference rooms and boardrooms, and other large-screen environments. Dimensions 33.2'' x 55.1'' x 3.9'' at 119.0 lbs more

NEC
Resolution 1365x768
Aspect Ratio 16:9
Colors 68.7 billion colors
Dimensions 48.1in W 29in H 3.8in D

720p

50 Inch Panasonic and NEC Plasma Displays Take the next step, rent a bigger display for your next event. This display can be viewed from center isle at trade shows. This larger size offers integrators and designers versatile installation options to suit virtually any application. Compare to the previous model, this model now produces 17% less heat and has an advanced environmental tolerance device which simultaneously reduces operating noise at 23%. The unit, although 50 diagonal inches, is surprisingly light weight and is one of the slimmest available on the market. With the 160 degree viewing angle, both vertically and horizontally, this plasma panel can be viewed from almost anywhere, even across the isles. Users can change aspect ratios from standard 4:3 to widescreen 16:9 format to accommodate DVD presentations and widescreen broadcasts. Screen Size 50-inch diagonal
Dimensions 48.1in W 29in H 3.8in D Plasma Mfg. Information 720p
Dimensions
40.1"x 24"x3.5" 720p

42 Inch NEC With 1024 x 768 XGA resolution, Advanced AccuBlend Technology and a 3-2 pull down converter ensure the best possible brightness, contrast, color and image quality from any source. Realistic color reproduction via NEC's exclusive Capsulated Color Filter Technology is now enhanced by AccuCrimson, a filtration technology that produces the purest shade of red yet possible in a plasma display. VGA to UXGA in both 16:9 and 4:3 aspect ratios Dimensions 40.1"x 24"x3.5"


Monitor without stand 41(W) x 24.2(H) x 3.4(D) inches


HD-Grade 1920 (H) x 1080 (V) pixel resolution: High resolution pixel density with built-in image scaler to handle inputs from a variety of digital and analog audio/ video sources.
Wide Color Gamut CCFL (Cold Cathode Fluorescent Lamp): Provides colors in your picture that were not available before.
Wide Color Enhancer optimizes a color`s hue resulting in more natural colors.
178º(H)/178º(V) viewing angle improves viewing angle, contrast, and brightness to provide an even better picture.
10 bit processor
15000:1 contrast ratio/550nit brightness: As two of the most important determining factors in overall picture quality, contrast and brightness levels achieve new heights in this latest generation LCD panel. Samsung`s new LCD TV`s give the most stunning realistic picture quality ever from a flat panel set.
Wide Viewing Angle Panel
Super clear panel
Built-in digital tuner: (ATSC/Clear QAM)
Picture-in-Picture (PIP) enables convenient simultaneous viewing of TV programs and video or PC sources.
Game Mode enhances dark areas, sharpens the picture, speeds up the image processing response and enhances the sounds of your games. Picture and sound quality optimized for the special needs of gaming systems at the touch of a button.
Response time: Fast 8ms response time minimizes blurring of moving video.
Hitachi 37 Inch Plasma Display High-Resolution XGA: At 1024 x 768 pixels, XGA provides pictures nearly one and a half times as detailed as conventional VGA images. When viewed on the 's big 37" screen with .735 x .735 mm pixel pitch, the vivid, super-sharp XGA picture is simply breathtaking. Plus the is compatible with virtually any video or data source from PCs to DVDs, making it the ideal display solution for any corporate application from tradeshows and exhibits to presentations and training. Plasma Mfg. Information Model: CMP307XU
Display: 37",Resolution: 1024 x 768, true Aspect Ratio: 4:3
Screen Size: 22.2 x 29.6, Dimensions: 34.8 x 26.9 x 3.9
61 inch NEC Plasma Display
16:9 Plasma Display TV with 1365 x 768 resolution. NEC sets a new benchmark for large screen size and outstanding image quality with the 61MP1, the first plasma monitor to break the 60" barrier. Its images are as beautiful as they are big! Plasma Mfg. Information Brand: NEC Model: PX-61XM1A
Resolution: 1366 x 768, Aspect Ratio: 16:9, Screen Size: 29.9 x 53.2, Dimensions: 58.3 x 35 x 4.7 720p
To the right, our standard dual post floor stand designed to be used with any of our flat or tilting PDM series plasma wall mounts in the horizontal or vertical display mode. The dual 2" chrome posts allow for height adjustability with (average is 5.5 ft. in height. Optional flat accessory shelf installed above or below the display in a front or rear-facing mode.
To the left, our fancy box truss with display

Dual pole Plasma Stand


Rent a Plasma Display, LCD Projector, or Laptop Computer for nationwide events. Rent TV's, Desktop Computers, Computer Kiosks, 1080p LCD Monitors, for Meeting Services. We understand the need to still provide you with your AV equipment rentals and production services for your corporate events while remaining budget conscious. Convention Centers,& Cities served Nationwide See our AV Equipment List To order use this

Online Order Form, or email to request a Price Quote, Call 503 477 8972 8-6PM PDT for service

Expos 4 Products is a full service audio visual, lighting, and computer rental provider for a wide array of events and industries. We provide quality, professionalism, and experience in the fields of sound, lighting, projection, plasma display video walls, and computer network rentals. We pride ourselves in our commitment to customer service, focusing on making the individual needs of our clients a reality. We use our past experiences with the latest technology for successful events. We are your AV and Computer Consultants.
Corporate Training Computer Equipment Rentals...We are computer rental solution providers Rent the latest in Computer Kiosks, Desktop and Laptop Computer Equipment for software training classes, Tax season for temporary employees. We can provide rentals for pre trial litigation, trial preparation, training, war rooms, courtrooms and Trial Litigation. Computer Solutions
Courtroom & trial AV equipment rentals, Visual Presenters, Elmo, LCD Projectors, Courtroom Technologies,
Audio Visual rentals for Meeting Planning Services, Meeting Planning Companies, Meeting Planer, Meeting Planners Web Guide, Corporate Event Planer, Meeting Planning Professionals, CMP, or a Event Planning Company and have a tradeshow, convention, meeting or event in Anaheim, San Francisco/Bay Area, Los Angeles, Las Vegas, Salt Lake City, Dallas, Fresno, San Diego, Convention Centers,& Cities Nationwide Call 503 477 8972 or email for Audio Visual and Computer Rentals

Elmo & Courtroom Technologies
Plasma TV Information
Rent New Dual Plasma Display
Plasma
VideoWalls
Meeting
Services
LCD TV
Monitor Rental
Rent Desktop Computers
Rent Laptop Computers
Rent Simultaneous Translation equipment,
Computer
Equipment
Rentals
12,000 Lumen LCD Projectors
Rent HDP

HD-SDI/SDI to DVI-D & Audio Converter

50 inch 1080p Plasma Monitor
Rent Dual Plasma Display
Dual Core Desktop Computer Rentals
Wireless Internet Service Rental
Game Console Kiosk Rentals
Rent Laptops & GOTOMYPC
Rent LCD
Projectors
DLP Projector
Rentals
Projection Screen Rentals
Video
Rentals
Presentation
PRO
Rent Folsom Image Pro HD
Rent136 Inch Large Screen Video Displays
HD Format 1080p Movie Screening Package with 7.1 Surround Sound
10000 Lumens 1080p HD Large Venue DLP Projector with 16x9 Fastfold Screens

Specializing in computer and AV equipment rentals get Quotes for your Plasma and Computer rentals for NAB Anime Expo Comic-Con, SEMICON GDC, CableShow, InfoComm, Cine Gear CTIA Sundance tradeshows, meetings, special events. Offices serving California, Burbank, Los Angeles, Los Angeles Convention Center, Santa Monica, Culver City, Long Beach, Glendale, Pasadena, Valencia, North Hollywood, Hollywood, Anaheim, Anaheim Convention Center, Irvine, Newport Beach, Beverly Hills, San Dimas, Ontario, Pomona, San Diego, Carlsbad, Texas, Arlington, Dallas, Fort Worth, Houston, Atlanta, New Orleans, Orlando, New Jersey, New York City, Manhattan, Boston, Philadelphia, Baltimore, Washington DC, Chicago, Portland, Seattle, Santa Clara, Berkley, San Francisco, Oakland, Bay Area, San Jose, Fresno, Nevada, Las Vegas, Phoenix, Scottsdale, Salt Lake City. more Cities Call 503 477 8972 or email for Audio Visual and Computer Rentals

Presentation Switcher
Panasonic MX50 Mixer
Panasonic MX70 Mixer
Sony 1024
Scan Converter
Digital Video
Camera rentals
Folsom
Screen
Pro Rentals
Powered Speakers
Rent Push to
talk microphone
Rent Wireless
Microphone
Audio Amps
Speakers
48 Channel Mixer
Press Bridge
6, 8,32
Lighting, LED
Truss, Rigging
MAC 550 moving lights
Hog 1000 light controller
Elmo
Projectors
Audience Response
Video Conference
Mobile LED VideoWalls
Monitor
Rentals
HDMI
HD SDI Info
Folsom Screen Pro Plus
Wireless Intercom
Sony DXC
D-30 Camera
Broadcast LCD Monitors 24"
Broadcast LCD Monitors 23"
Digital Picture Frame Displays
Folsom Encore Controller SC
Folsom Screen Pro II
Combo DVD/VCR TV's
Mobile LED VideoWalls
Video
Broadcast SDI
Blu-Ray vs.
HD-DVD
Sony AWS-G500 Anycast rental
Folsom Encore Controller SC
Sony Beta SP 2800 Recorder
Meeting Services
Sony DSR45A Recorder
18' Wide LCD
HDTV Display
Search A V rental products
Equipment Price Request Form
What is a Plasma Display
and how they work
10,000 Lumen DLP Projectors
Gentner and PBXPort
telephone interface
12,000 Lumen LCD Projectors
Mac Pro 8-core, 3Ghz, 4GB
ram Edit System Rentals
LCD Projectors up to
30,000 lumens,
Differences between
LCD and DLP
Panasonic Plasma Displays,
42, 50, 58 inch TH-42PHD10UK
Stage, Set, Backdrop
Design Rentals
Rent or Buy Custom Final Cut Pro Editing System Solutions
Rent LCD Projectors and Plasma TV's for Sporting events Super Bowl & World Series
Audio Visual and Computer Rentals for Holiday Events and Company Parties

Rent 1

36 Inch LCD Large Screen Displays



18 FT Wide Emotion HD Screen Format
Visit these Convention and Special Event Audio, Visual, Lighting and Computer Rental Expo Companies
| Rent an iPad3 | e3 AV Rentals | AV 4 your Meetings | Audio Video 4 rent | Mac's 4 rent | Laptop 4 Rent | Rent your iPad | Convention AV Rentals | Rent an iPad2 | Computer 4 Rent | Plasma Display 4 Rent | Happy Holidays | Party Time | 4 Meeting Planners | Audio Visual Rental Los Angeles | Audio Visual Rental San Diego | 4 Mobile Products |

Save on AV Rentals

|

AV Equipment Rentals

|

Final Cut Pro 4 Rent

| Rent your Laptop Computer | Call 4 iPad Rentals | Rent Translation Equipment |

Express Quote Request

|

AV Equipment Rentals 4 Parties

|

Computer Rentals

|

Technology Rental Center

|

Technology Equipment Rentals

| Rent the new iPad | | Rent Translation Equipment |

LCD Display 4 Rent | iPad Rental Company | Cross Rent iPads | Rent A new iPad |